As the warm summer days give way to the crisp and colorful ambiance of September, the autumn holidays arrive, bringing significant traditions with them. But what holidays are in fall and how can we celebrate them? Among the many ways to commemorate these occasions, using flowers to honor the spirit of each can be impactful due to their ability to perfectly convey symbolism and emotions.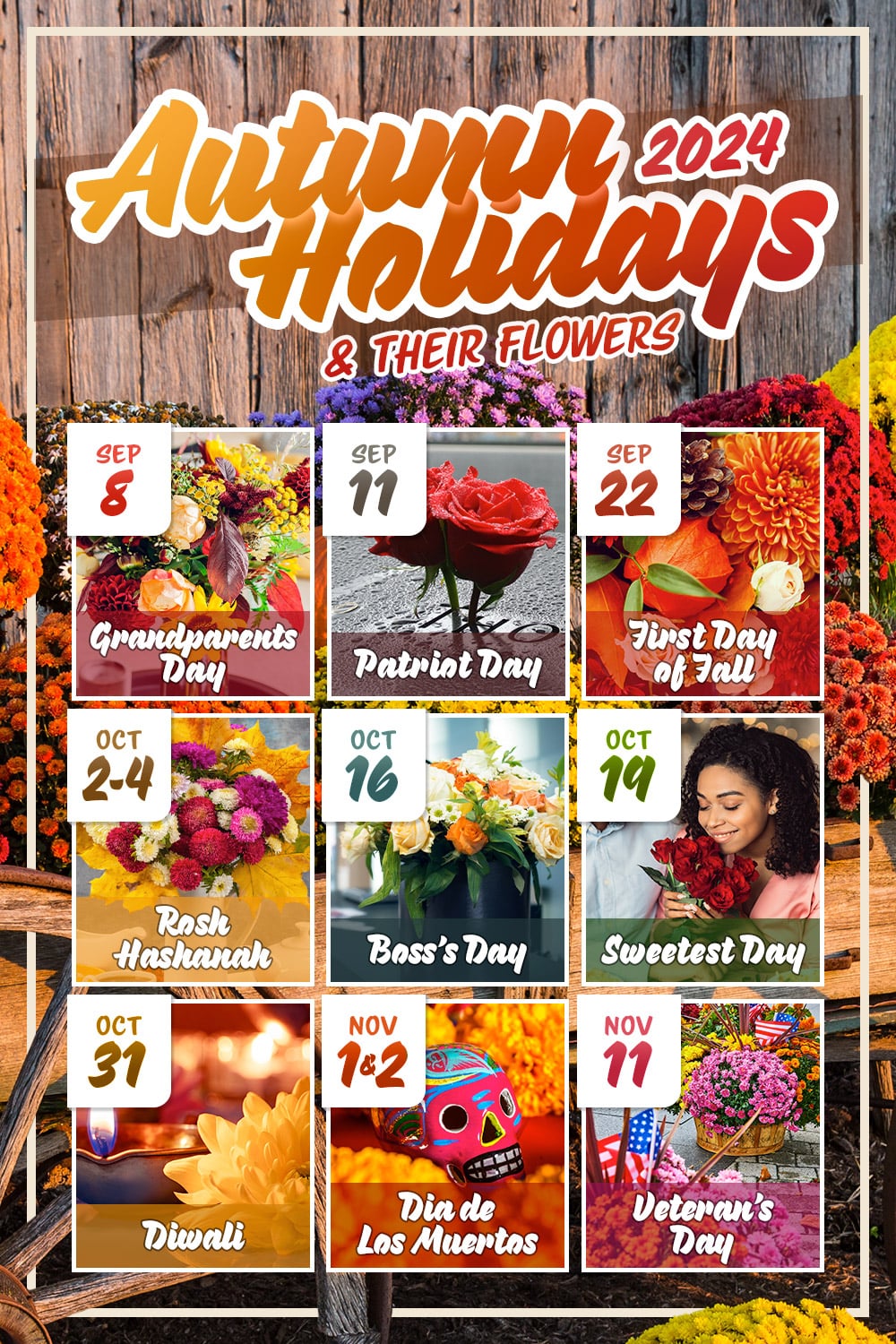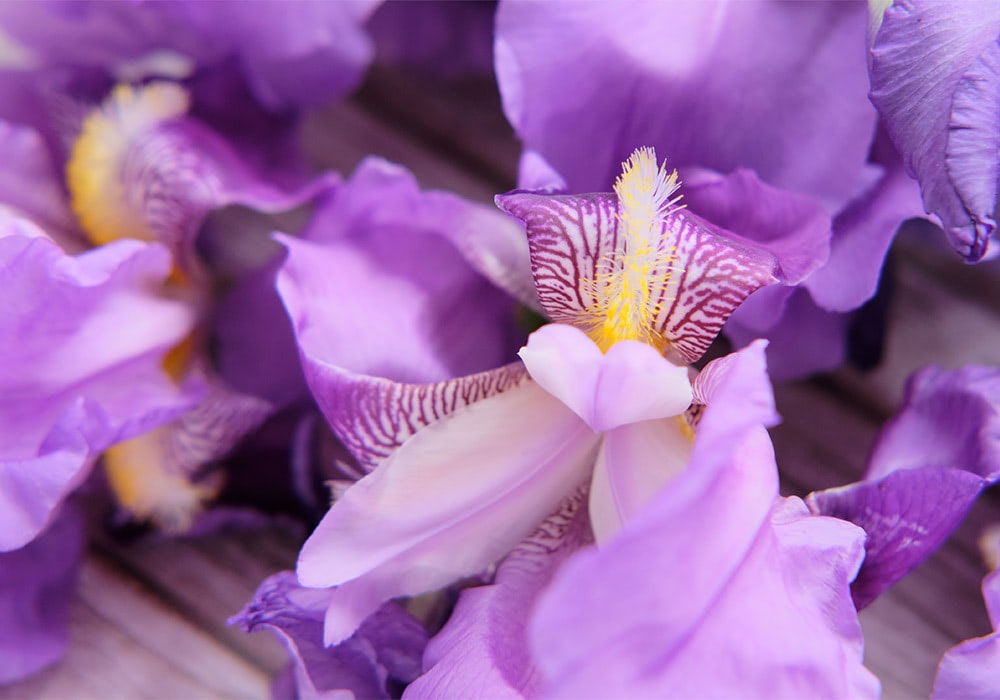 Grandparents Day: September 8, 2024
Grandparents Day is when we stop and show our elders how much we value their presence in our lives. They are tireless fountains of knowledge and support, as well as the glue that holds the family together and the people we turn to when we need life advice. Thank your grandparents on this occasion by giving them a flower arrangement featuring irises, a nod to their deep well of wisdom. You can also opt for pink roses to convey your appreciation, admiration, and gratitude for all they do. If your grandparents live far away, peach roses will express how much you miss them. Most importantly, spend time with your grandparents on this occasion; they love nothing more than being with the family members they adore.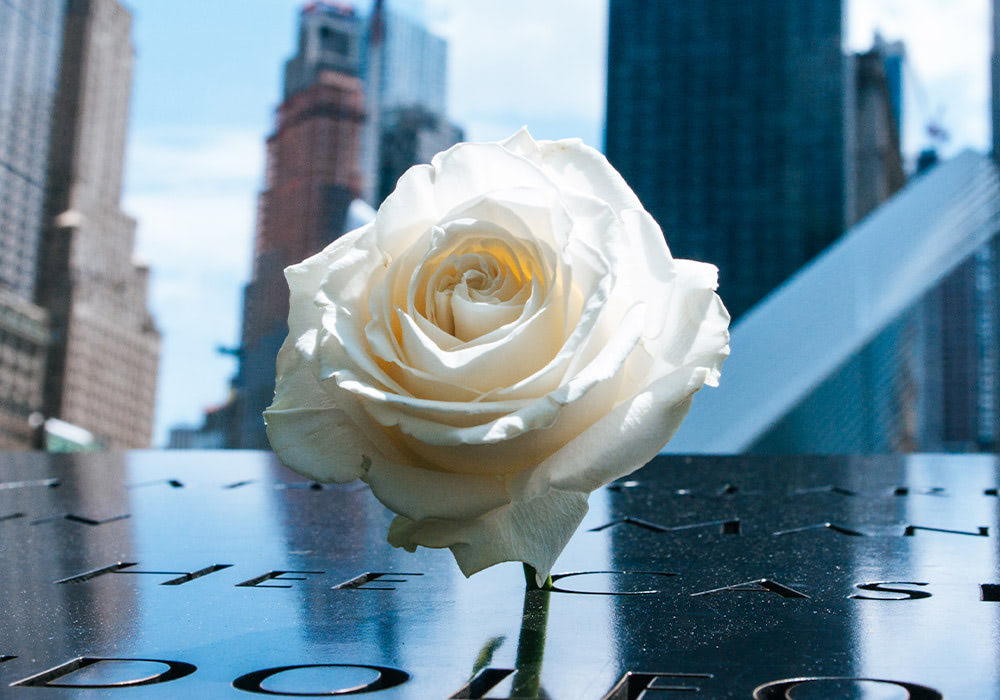 Patriot Day: September 11, 2024
Patriot Day, observed on September 11, is a day of remembrance for those killed in the terrorist attacks of September 11, 2001. While flowers cannot erase the pain of the past, they can serve as a symbol of hope, resilience, and unity. At the memorial at Ground Zero in Manhattan, victims' family members traditionally place roses in the names of their loved ones carved into the fountains in the towers' footprints. At the Pennsylvania crash site, families leave arrangements at the feet of the monument while heads of state place wreaths on display. You can commemorate the occasion at home by placing a single rose in a vase in a special place. Or display patriotic flower arrangements that honor the memory of the thousands of lives lost.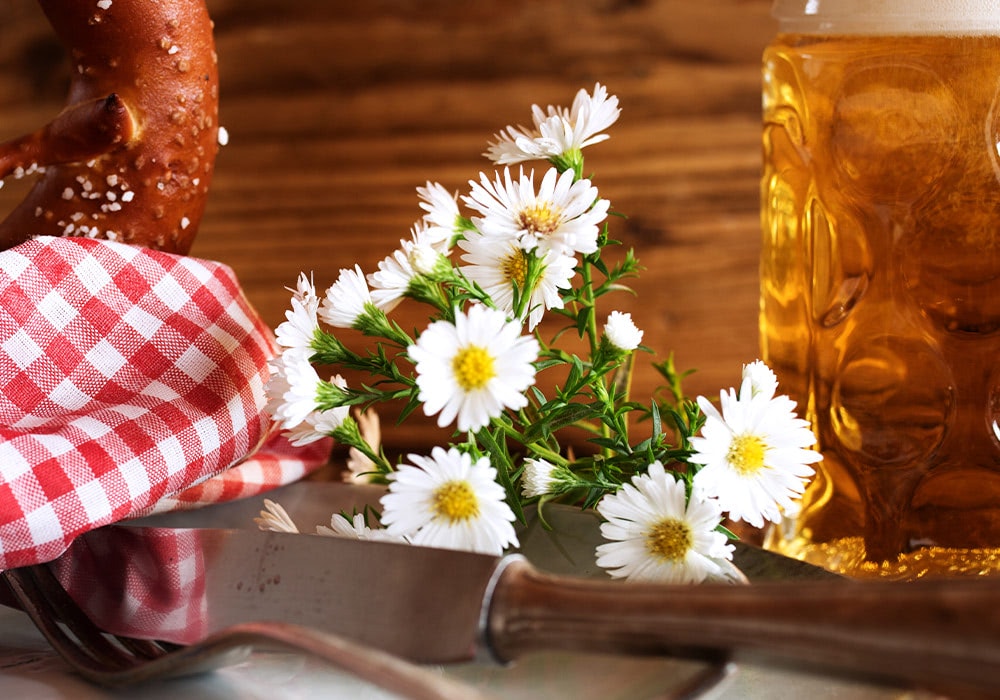 Oktoberfest: September 21 - October 6, 2024
What is Oktoberfest? Originating in Germany, it is a festival celebrating Bavarian culture, music, food, and beer. While the latter is often the center of attention during this festival, flowers also play a role in the celebrations. Oktoberfest events are usually held in large beer tents, which you can adorn with autumnal blooms and decor. Arrange sunflowers, dahlias, and gerbera daisies in warm colors to create cheerful centerpieces for the tables. Make flower crowns with wildflowers and wheat as a nod to traditional Bavarian costumes, lederhosen, and dirndls. For large gatherings, adorn beer barrels with bountiful flower arrangements that bring in the wow factor.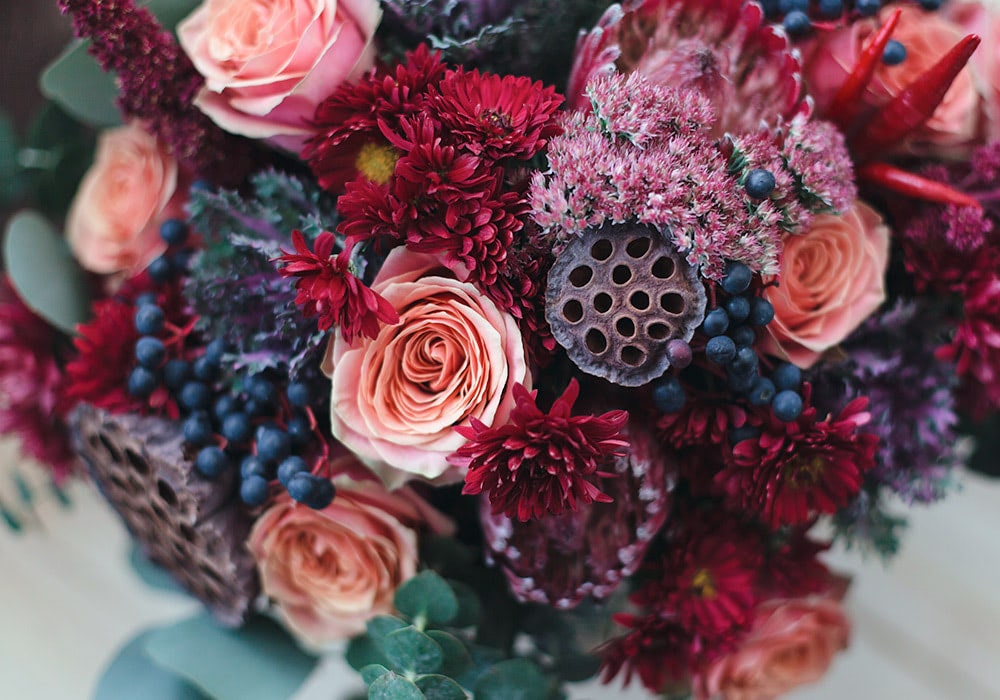 Autumn Equinox: September 22, 2024
The autumn equinox marks the end of summer and the beginning of autumn in the Northern Hemisphere. Many give thanks for the harvest on this occasion and prepare for cooler weather as the days get shorter and the nights get longer. This holiday is perfect for incorporating autumnal blooms like protea, chrysanthemums, and orange roses into home and hearth decor. These flowers are lovely in table centerpieces surrounded by candles and woven into garlands with accents such as fall leaves. To add extra magic to the occasion, fashion flower crowns with big blooms and abundant greenery to wear on your head. You can also send harvest-inspired floral arrangements to loved ones to help them welcome and embrace the season's spirit.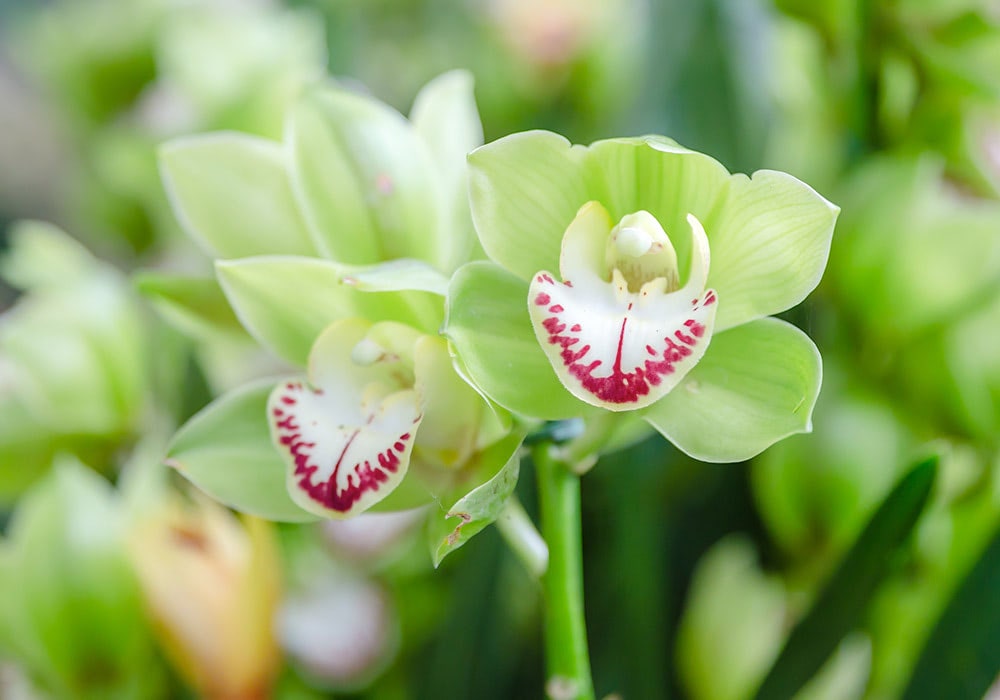 Breast Cancer Awareness Month: October
October is Breast Cancer Awareness Month. During this time, we raise awareness about the disease and support breast cancer patients, survivors, and their families. It is also appropriate to send a healing flower arrangement to lift spirits and remind those with the diagnosis that they are not alone. Pink flowers in pink vases are a traditional option, though blooms that promote healing -- including yellow lilies and green orchids -- are also impactful selections. Just ensure that the arrangement you send will not interfere with any medical conditions or treatments. Check with your local florist to see if they have any charitable giving initiatives during Breast Cancer Awareness Month to provide additional support to those with the diagnosis.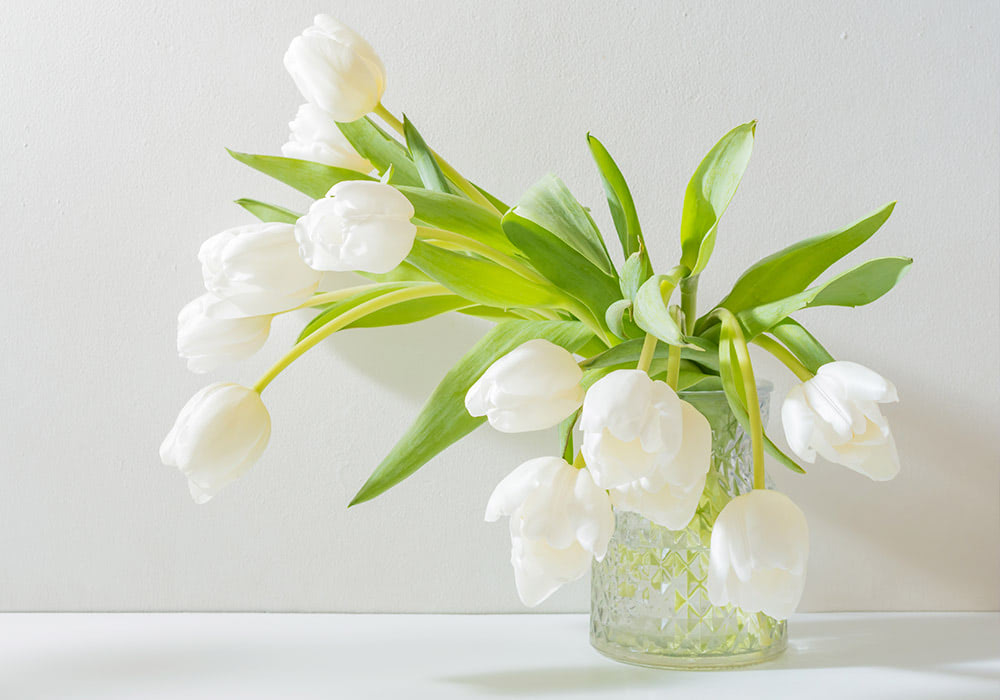 Rosh Hashanah: October 2 - 4, 2024
Rosh Hashanah is one of the most sacred holidays in the Jewish calendar. It marks the beginning of the High Holy Days, which culminate on Yom Kippur. It is a time to express gratitude for all we have and cultivate hope for a sweet year ahead. Adorn your tablescapes at home with simple white flower arrangements to add elegance while harmonizing with the reflective energy of the occasion. Blue accents in the accompanying floral decor can bring in an impactful pop of color. You can also send cheerful bouquets to older Jewish adults in hospitals or nursing homes to connect with vulnerable community members. Cheerful arrangements are appropriate, from multicolored tulips to birds of paradise, symbolizing joy.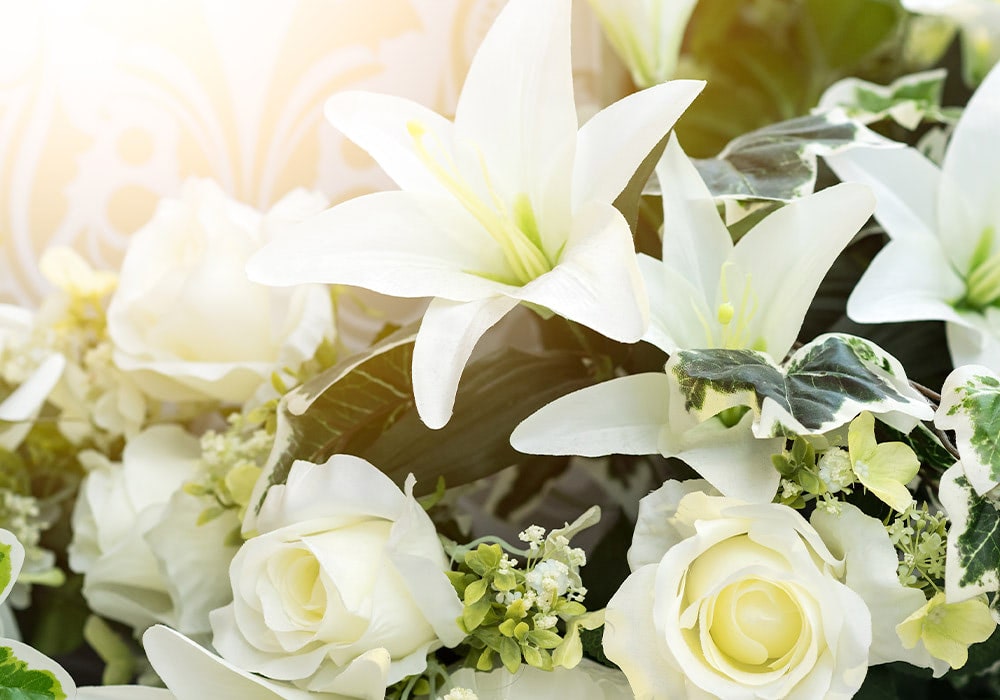 Yom Kippur: October 11 / 12, 2024
Yom Kippur, also known as the Day of Atonement, is the holiest day in Judaism, characterized by fasting, prayer, and repentance. During this solemn occasion, simplicity and humility are essential aspects of the observance. White flowers, such as roses, calla lilies, and orchids, represent purity and sincerity; you can use these blooms in elegant minimalist arrangements in prayer spaces and the home. The emphasis on white and simple floral designs underscores the journey of seeking forgiveness and atonement as individuals reflect on their actions and strive to improve themselves for the future. Note that if you are sending an arrangement to a loved one on this holiday, ensure it arrives at their residence before sunset.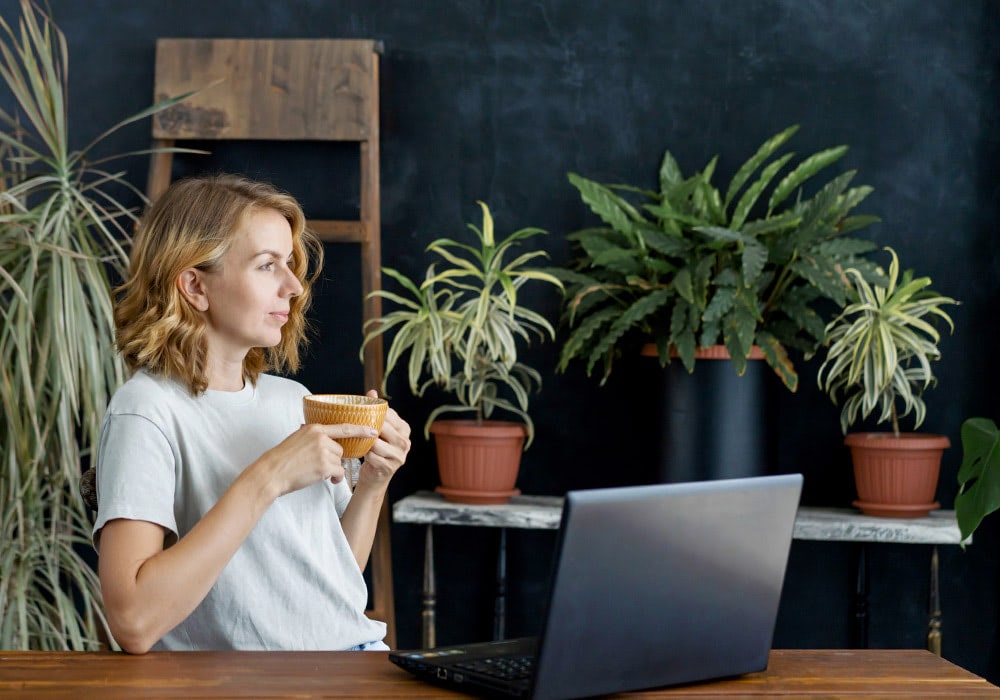 Boss's Day: October 16, 2024
On Boss's Day, we show our admiration for our supervisor's support and guidance. Blooms especially appropriate for Boss's Day gifting include sunflowers, which represent inspiration, longevity, and intelligence. Gladiolus acknowledges someone's strength of character, while ranunculus signals gratitude for their inspired leadership. Or you can gift your supervisor a living plant that will bring nature's many health benefits into the office. Popular options that thrive in indoor spaces include snake and pothos plants, which are as low-maintenance as they are aesthetically pleasing. They purify the air, boost productivity, and decrease stress - especially helpful functions in an office setting. You can even give plants that invite prosperity and good luck, like money trees and lucky bamboo.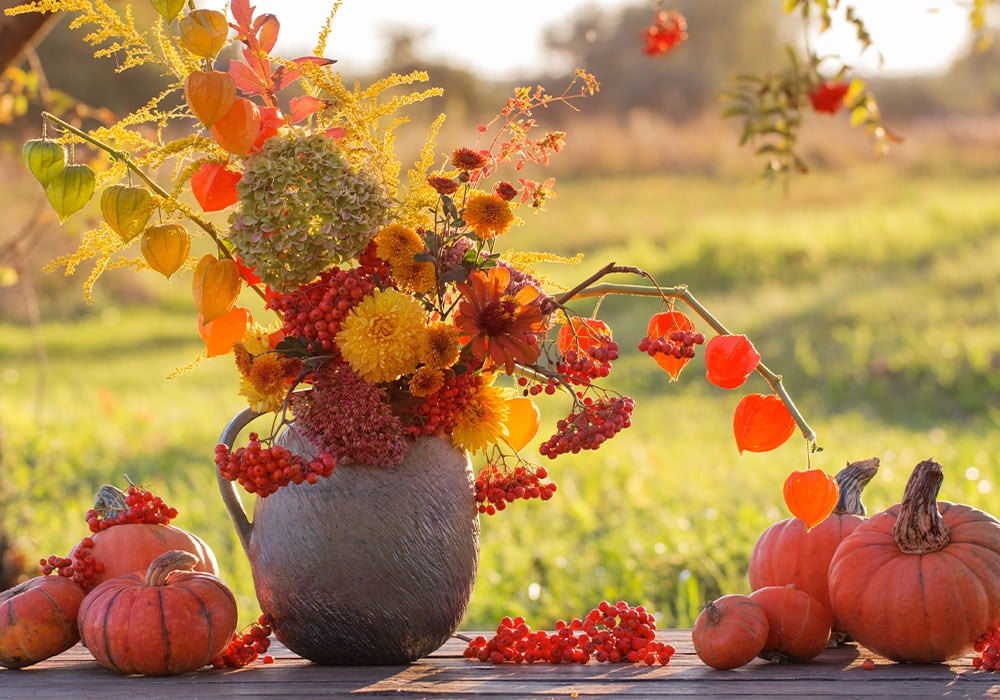 Sukkot: October 16 - 23, 2024
Sukkot, also known as the Feast of Tabernacles, is a Jewish holiday that celebrates the harvest and commemorates the period when the Israelites left Egypt. During Sukkot, families build temporary outdoor structures called Sukkahs and decorate them with branches, fruits, lights, flowers, and more. Incorporating palm branches, leaves, citrus, and your bloom of choice into the sukkah decorations can represent the abundance of nature's bounty. These adornments remind us of the impermanence of life and the importance of gratitude for what we have. Sharing flower arrangements and harvest-themed bouquets is a beautiful way to extend the spirit of Sukkot beyond the Sukkah. For grand celebrations, hang a large installation of cascading blooms from the ceiling to create a luxe environment.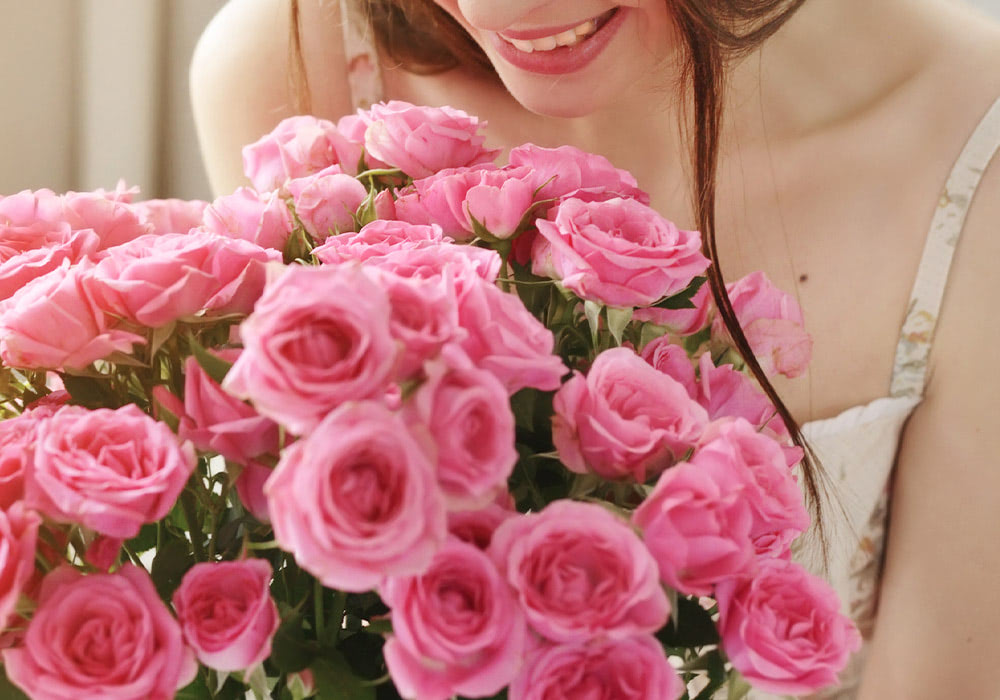 Sweetest Day: October 19, 2024
Sweetest Day was created to bring happiness and joy into the lives of the less fortunate, particularly orphans, older adults, and other vulnerable folks. Over time, the holiday's focus has shifted from charitable acts to a more general celebration of kindness. Surprise friends, family members, co-workers, and even acquaintances with fresh flowers to mark the occasion. Yellow tulips bring hope and sunshine into anyone's day, perfect for casual relationships. Celebrate especially lasting bonds with peach dahlias, showing them your sincere appreciation. For your sweetie, a dozen roses in their favorite color will surely put a smile on their face. Feel free to pair arrangements with treats like candy and chocolate as a nod to the essence of the holiday.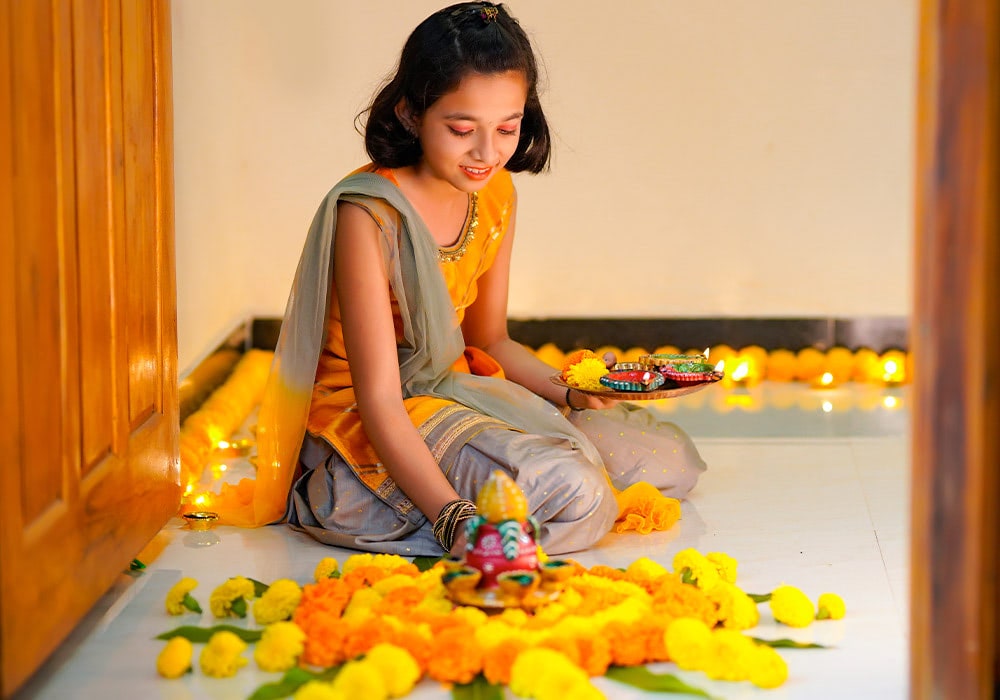 Diwali: October 31, 2024
What is Diwali? Also known as the Festival of Lights, it is one of the most significant Hindu festivals celebrated worldwide. Symbolizing the triumph of light over darkness, good over evil, and knowledge over ignorance, Diwali is a time of joy, unity, and prayer. Incorporating flowers into celebrations can further elevate the atmosphere. Marigolds, known as genda phool, are particularly important during this time as they represent prosperity and invite positive energy into a space. You can hang flower garlands and create rangoli patterns using marigolds, roses, and chrysanthemums. Floating candles in a decorative bowl of water with flower petals is another way to symbolize the victory of light over darkness.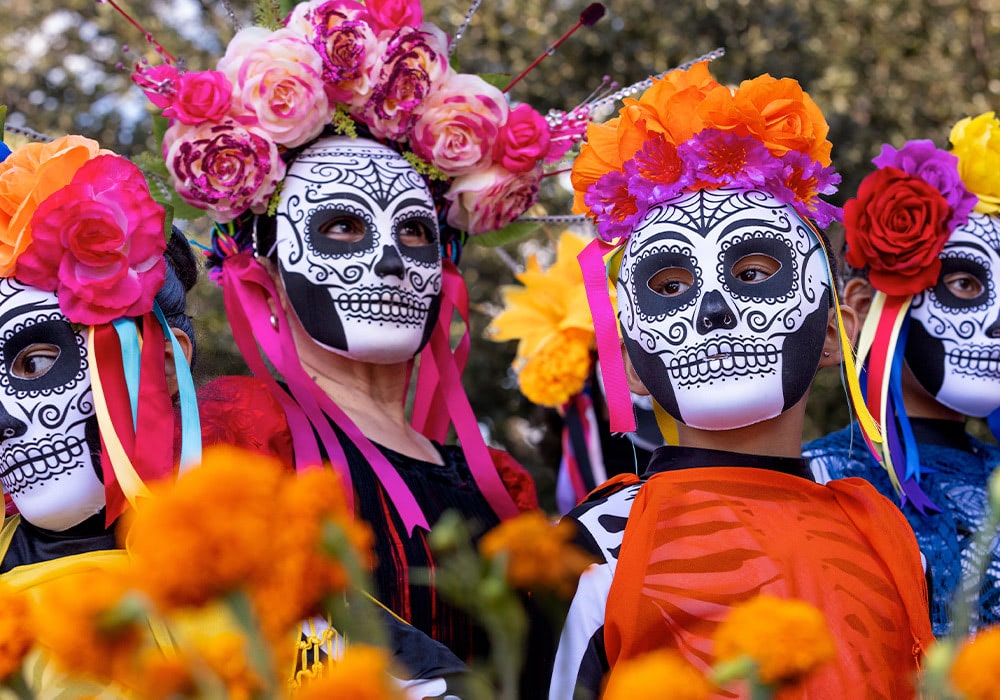 Dia de Los Muertos: November 1 / 2, 2024
Dia de Los Muertos, or the Day of the Dead, is a Mexican holiday that honors the memory of our deceased loved ones. Families create altars, known as ofrendas, adorned with marigolds, chrysanthemums, and other flowers, replete with food and beverages for the souls of the departed. Marigolds, in particular, are believed to guide the spirits back to their loved ones. Creating an arrangement with flowers and the belongings of those who have died is a touching way to pay tribute to their memory. Craft colorful flower crowns with blossoms and baby's breath for adornment. The fragrance of the flowers attracts the souls of the deceased as well, adding another layer of meaning to their use in this time of reflection and connection.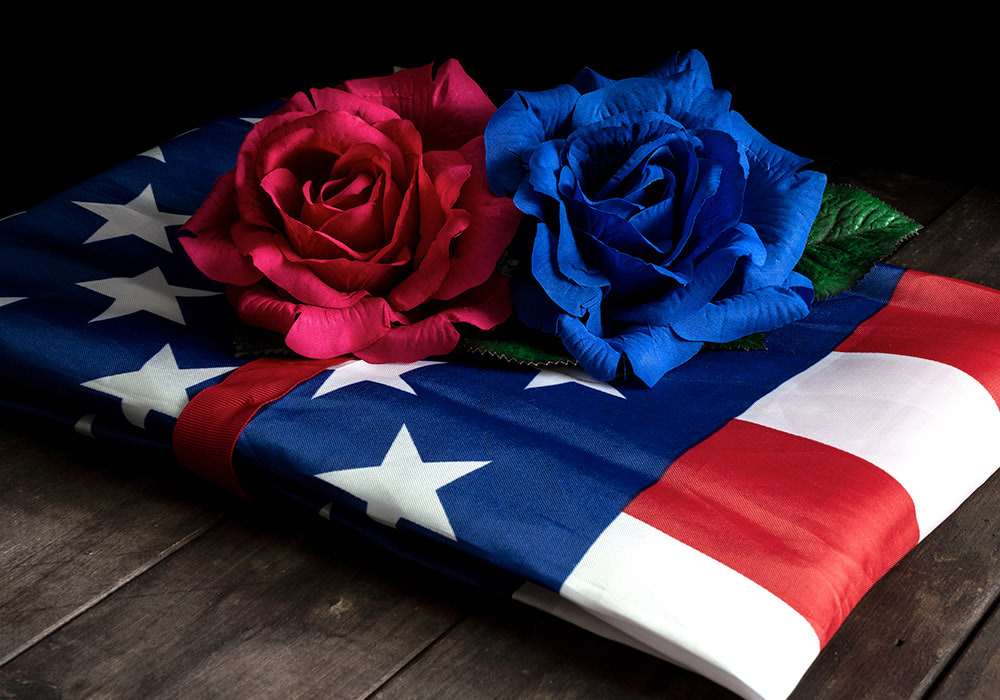 Veteran's Day: November 11, 2024
Veteran's Day pays tribute to all United States Armed Forces military veterans. The occasion honors the bravery, sacrifice, and dedication of those who have served their country, whether living or deceased. Many municipalities decorate public spaces with flags and patriotic flower arrangements containing red, white, and blue roses, daisies, lilies, hydrangeas, and more.
Like Memorial Day
, many lay wreaths to remember deceased loved ones at memorials and cemeteries, though these holidays should not be conflated. In parades, veterans may carry flowers or wear a poppy or boutonniere on their lapel or jacket. It is also appropriate to send patriotic arrangements to veterans' homes, allowing them to commemorate the occasion in their private space.
Celebrating the fall holidays with blooms adds beauty, meaning, and connection to the occasion. They serve as messengers of tradition and celebration, as well as symbols of our emotions. Whether the spirit is festive or solemn, flowers can enhance a space and enrich the energy of those gathered together.